Intro | Home | Caring Delivery, Excellent Results | Gentle-Touch Therapy
| Job- & Sports-Related Care | Meet the Therapists | Contact
---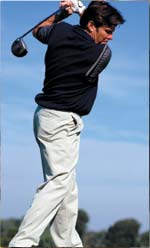 Caring Delivery, Excellent Results.
At Vermilion Physical Therapy, we share a lifelong passion for helping people overcome pain and immobility. Todd Rodrigue, PT/ATC, and the rest of the therapy staff treat a wide range of disorders for a wide range of patients. From high-school football players injured on the playing field to our geriatric patients, we're committed to helping them heal with our results-oriented therapy techniques. Each patient in our care gets the personal attention and genuine support that help make their physical therapy successful.
The personal care we give means you'll have our undivided attention. We spend as much time as you need to feel at home with us, to feel confident, to feel educated about your condition and how we'll help you heal. We've built our careers around the concept of helping others, and we hope you'll feel our genuine concern from the moment you walk in the door. We want you to feel at home here and welcome in our relaxed, comfortable offices. Because we respect you and your time, we won't keep you waiting to see your therapist. Your comfort with us and our facilities helps you feel confident in yourself and your ability to do the work demanded by physical therapy.
---
Call Today: 337-893-4500

Copyright © 2002 Practice Builder Organization, Inc.
All Rights Reserved • Irvine, CA, USA • Legal Notice