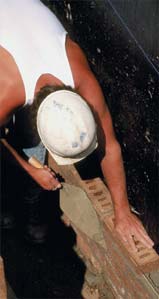 Workers' Compensation Injuries & Job-Related Care.
If you've been injured on the job, getting out of pain and back to work is your goal and ours. Our Physical Therapists will work with you and your doctor to ensure your recovery, as soon and as fully as possible. Work injuries very often affect the musculoskeletal system and respond well to our gentle, customized physical therapy techniques that are focused on relieving pain and restoring mobility and function.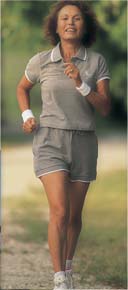 Sports Injury? You're in Good Hands.
When you've been sidelined by a sports-related injury, you're not only in pain, you're missing out on the activities you really enjoy. Fortunately, here you have access to one of the only area physical therapists with a dual credential in athletic training, Todd Rodrigue. After we relieve the pain from your injury, Todd will help you rehabilitate and get back in the game even faster, with improved performance. Under Todd's guidance, you can rebuild strength and flexibility using our on-site rehab equipment. You'll always work closely with our therapists, ensuring proper use of the equipment and to maximize your results while minimizing the chance of reinjury. After your rehabilitation, we can help you build endurance and achieve your optimal level of performance. Get a customized therapeutic exercise plan you can use on your own, and benefit from Todd's expertise long after your therapy has ended.